Cruz travels to Cancun, Mexico, as millions of Texans remain without power amid historic winter storm
https://www.cnn.com/2021/02/18/politics/ted-cruz-cancun-texas-disaster-electricity-power-water/index.html
Who can blame him but a second-rated media like CNN. At least, by the picture, he is traveling on a commercial airline and not mooching off of the government, as so many of the pathetic politicians do. ANDDDDDDDDDD; he has his mask on.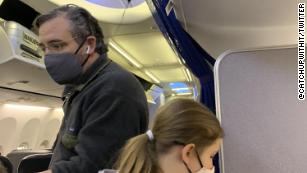 Only an idiot would stay in a subzero climate if they didn't have to.
CNN; find another hobby; pick one of the #fools-your-cousins on the other-side and #break-their-balls.