NFL, NBA, WNBA players should steer athletes away from Louisville, Kentucky amid Breonna Taylor case, Rev. Jesse Jackson says
https://foxbangor.com/national-news/nfl-nba-wnba-players-should-steer-athletes-away-from-louisville-kentucky-amid-breonna-taylor-case-rev-jesse-jackson-says/
Jesse Jackson, king of the shakedown artists is at it again, doing what he does best, stirring up the pot and putting the hustle on people.
J J is always on the hunt to shakedown someone for something or other. He as made a very good living from doing exactly that. The more he pisses off his people, the more dead presidents they drop in his collection basket. Oldest game in the book.
One of his best capers to date, is was when he strong armed The King of Beers into GIVING his son a distributorship. If they refused he would lead the way for the black community to boycott their products. ANDDDD, as we would expect, the CANDY ASS beer company did cave in to his demands. I would have taped the conversations and have his hustling ass thrown in jail. Folks, it is all about the $oldi.
Gotta wonder what would happen to someone that was not a high profile black/con-man preacher if they would have done the same thing?? We all know extortion is against the law/
https://www.theamericanconservative.com/dreher/…
Dec 27, 2013 · Chicago Sun-Times columnist John Kass has for years called Jackson the "King of Beers" over his role in intimidating Anheuser-Busch into arranging for his sons to get a valuable Budweiser…
Naturally, after the brat had the business for a few years he pissed it away like a outdated bottle of beer.
An example of the end result of the Jesse Jackson method of raising a kid:
https://www.foxnews.com/us/jesse-jackson-jr-seeks…
Mar 02, 2018 · JESSE JACKSON JR. SENTENCED TO 30 MONTHS IN PRISON The Jacksons served federal prison time after using Jackson Jr.'s campaign fund for personal spending
https://www.foxnews.com/politics/former-rep-jesse…
Oct 29, 2013 · Former Illinois U.S. Rep. Jesse Jackson Jr. has entered a North Carolina federal prison at least several days early to begin serving a 2 …
https://abc7chicago.com/jesse-jackson-jr-released-prison-out-of/573611
BALTIMORE (WLS) — Former U.S. Rep. Jesse Jackson Jr. arrived at a Baltimore halfway house Thursday evening after being released from a federal prison in …
https://www.independent.co.uk/news/world/americas/…
Aug 14, 2013 · Jesse L Jackson Jr, the namesake of the famed civil rights leader and once-promising Illinois congressman, has been sentenced to 30 months in prison for stealing hundreds of thousands of dollars …
Not a bad track record for a supposed holy man.
In many cases, the black community is their own worst enemy but are not willing to admit it.
Point being; instead of Jackson preaching EDUCATION, respect and responsibility, he preaches what he does best; BOYCOTT. Unless any civilization does not get to the core of their problem, they will never turn it around. Isn't it amazing that some low life scumbags in this world do NOT want to see peace and harmony. They are making too much of a living off of being a blood sucking parasite.
He and his LEFT hand man Albert Sharpless are laughing all the way to the collection basket; fleecing these desperate people looking for some guidance. Many of the people are giving these sharpies their last dime, an they willingly scarf it up willingly.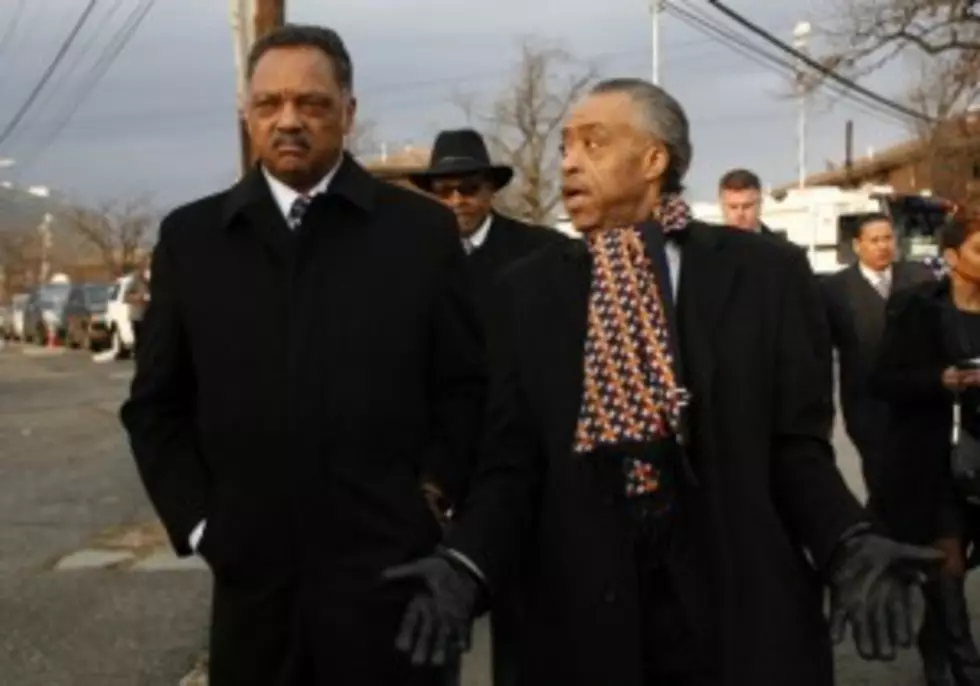 Are these two shysters right when they say the black people have been used and abused for decades?? Absolutely yes!! Problem being, that can not be changed, but we can control the future.
What they are not pressing, is the issue and importance of EDUCATION. The importance of education is an absolute must if our civilization is ever going to get out of this deep dark pit we are in and enable us to advance forward. Rioting – looting and killing is not the answer. EDUCATION IS THE ANSWER.
Jesse; the time to get a real job has long passed. Gotta quit that hustle of yours, like you, it is getting old.