Ted Cruz backs NBA players' vaccine status positions
Republican Texas senator also showed support for LeBron James' stance on advocating for others to get the jab
Sen. Ted Cruz, R-Texas, expressed his support for a handful of NBA players who defended their position on the coronavirus vaccine as well as LeBron James who said he wasn't going to influence any player or teammate one way or the other on the jab.
That is all well and good; but I think that highly visible people like Lay Bron should not pick and chose what social issue they support publicly or not.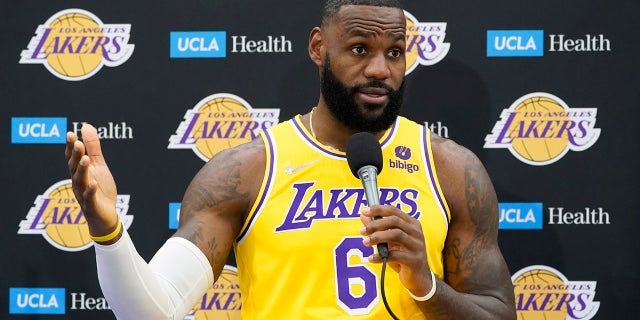 EXAMPLE: "I think everyone has their own choice to do what they feel is right for themselves and their family," James said, via Yahoo Sports.
1st of all, I think in this case where unvaccinated people can infect others, it is a matter of a medical emergency that all people in the world get the shot. Soooo, if Lay Bron is going to be so vocal about racial issues; when he says "I think everyone has their own choice to do what they feel is right for themselves and their family," the same should apply to trying to influence others about #THE-SHOT. People should come to their own conclusions as to whether society is bigoted or not and not influenced by the celebs.
I do agree that there is a lot of work to be done to get the races together; but I do not think the conditions are as bad now as they were years back. There are more opportunities for black people now then there ever was. Do you have a TV????
If anything, Lay Bron and his crew should be out there preaching for his people to get educated and take advantage of the opportunities that now exist. This is a new time and a new day. Do you have a TV???
I still say that crime in the black community has more to do with the violence between the cops and them than any other factor. No crime, no cops abuse. This is a GIGANTIC issue 99% of the blacks do not what the touch. Unless we get to the source of any problem and admit one does exist, there can't ever be a solution.
EDUCATION is the name of the game on all sides of the fence. Pass along positive messages and examples, instead of rubbing salt in the wound.
Lay Bron and his homies should try to squelch the racial flames by using positive dialog instead of hatred. Although, he is not as bad as some.
They should be saying; we realize that conditions for the blacks through the years have been dreadful, but today, there a billions of opportunities that can be taken advantage for the betterment of their future through EDUCATION. Now that is a positive message.
That should include getting THE SHOT that is for the medical welfare of all mankind.
AMEN