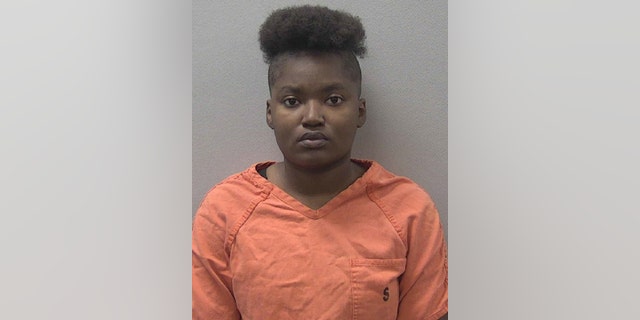 This homicidal maniac 23-year-old Christina Harrison, pulled out a gun and shot Borys in the back. The couple's children, a 2-year-old and an infant, were in the car when she was shot. Yes, shot in the back.
One nightmare these two boys will have to endure for the rest of their life seeing their mother gunned down in cold blood
Tyler Borys shared a picture of his wife, Alexandria Borys, on a GoFundMe account created after she was shot and killed in front of their children. (Tyler Borys/GoFundMe)
After talking with witnesses and viewing surveillance footage, police said investigators learned the two women did not know each other and were involved in a verbal altercation before the shooting. 
Where in Christ's name is anybody safe anymore when a young mother can't even go grocery shopping with her two young kids having to worry about some deramged psycho son of a bitch shooting them, or possibly the entire family?
What is the answer to gun control??  At this point I don't know if there is one. The criminals and the mentally ill do not want to give up their firearms, the everyday good citizen Joe blow does not want to give up his firearms fearful of not being able to protect against the criminals, and better yet the worthless politicians/authorities don't want to take the necessary steps to take in order to circumvent this type of situation.
It looks to me like the American people are doing the same thing Nero did, nothing, just sitting around and watching Rome burn to the ground.
This is where we are headed folks; don't let anybody fool you!!
Every once in a while I like to post this website that way the readers can't compare how the Roman Empire failed to what direction we are headed in. The similarities are unbelievable.
Do these Examples look familiar? The way I see it, the 8 reasons are a carbon copy of what happening to the USA because of opening the gates to illegals, ignorance, mismanagement, greed, deception, and arrogance.
People don't let anyone try to bullshit you. In one way or another, all of the turmoil and dissension in this country are interconnected some way, either through poor upbringing, promiscuity, drugs, alcohol, pathetic court systems; or the big one, greed in politics.
None of our pathetic leaders wants to be the one to bring down a hammer on law and order, for fear of being chastised/blackballed by the general public. It is about 4 things and 4 things only, money, votes, control, and power.
When have such pathetic leaders in office what else should we expect but disaster. We certainly are headed that way.
Pretty sad commentary