https://www.foxnews.com/sports/us-olympic-freeskier-eileen-gu-citizenship-gold-china
American-born Olympic skier who won gold — for China — dodges questions about citizenship status
I guess when you have a commodity/talent that is popular; for the most part you can name your own price. If I had to guess; Eileen Gu's bank account had a few 00000 added to it overnight.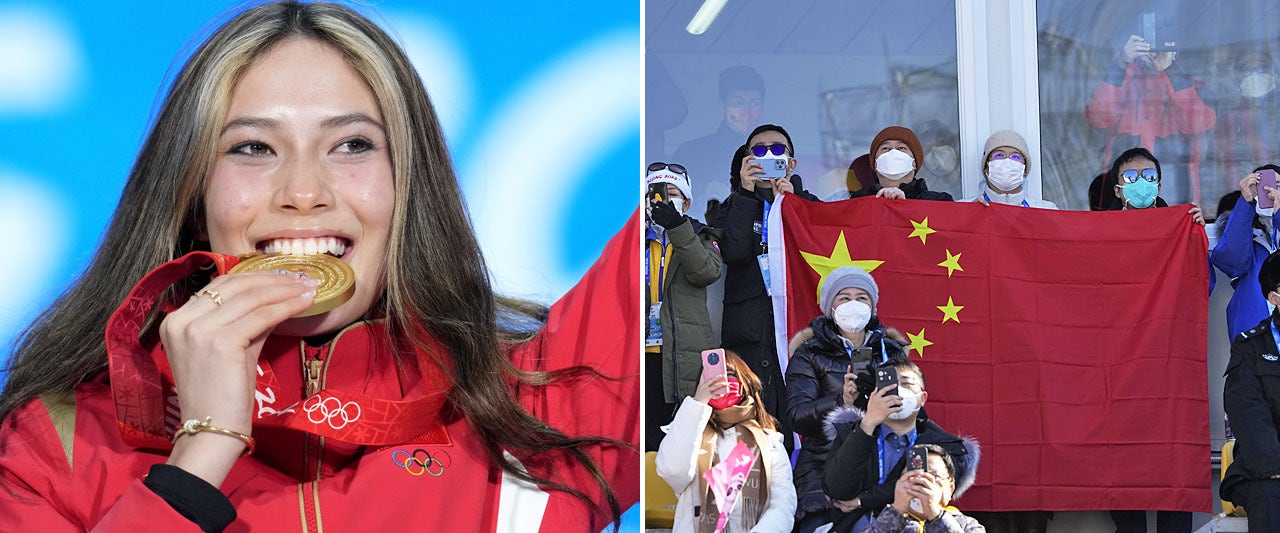 According to Chinese law, China does not allow dual citizenship, meaning Gu would have had to give up her U.S. citizenship.
Gu's rational: "First of all, I'm an 18-year-old girl. I'm a kid. I haven't even gone to college yet. I'm a pretty normal person … If people don't have a good heart, they won't believe me, because they can't empathize with people who do have a good heart. And so in that sense, I feel as though it's a lot easier to block out the hate now. And also, they're never going to know what it feels like to win an Olympic gold medal."
Wellllll; if the authorities do their job and enforce the law, by the sound of her jubilance, it looks to me like she will be more content/satisified giving up her American citizenship just to wear that medal around her neck. She had to know the ramifications long before she strapped the skis on.
I am sure Charlie Chan and his crew can really turn this into a propaganda thing.
My question is; why is she skiing for a Chinese team and not the American. Was she not good enough to make the American cut??
I'll always have a problem with people they're not patriotic, regardless of what country do they belong to.
I would like to see her passport be lifted permantly and have her live the rest of the life eating with chopsticks.
I am willing to change my opinion if someone comes up open legitimate reason why she switched sides. After all winning a gold medal or any medal in the Olympics it's quite an achievement and the big factor in boosting pride of the country you are present.