Russia issues warning to US, NATO as military tensions with Ukraine reach dangerous levels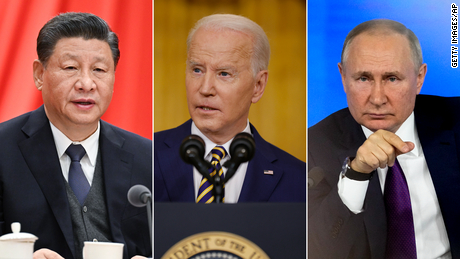 K J his only playacting while these two are seasoned veterans in the war games.
I can only hope for the sake of United States, Kamikaze Joe (AKA Jokin Joe) has some people in his command that are extremely knowledgeable and well seasoned military strategists, most of all he, unlike so many of his predecessors, he uses their knowledge and experience in dealing with guys like the Judo Guy and Charlie Chan. He is going to need all the help he can get.
I will conclude by everything that is out there; tensions could not be much higher. While K J is trying to play the tough guy role with the two villains, in my opinion I think he is completely outside of his element.
For the record, I am available for the next three years. At the very least I served.