Flashback: Biden, Harris led frenzy to amplify Jussie Smollett's false hate crime claims
Multiple politicians called the attack an attempted 'modern day lynching'
https://www.foxnews.com/politics/flashback-biden-harris-led-frenzy-amplify-jussie-smollett-false-claims
Even before the trial started or the jury was picked, K J determined that Smollett was an innocent man. Why you may ask?? Not that K J gave a shit about this Fugazi/ pretending/imposter that was going on trial for faking a kidnapping to boost his creds in the entertainment world; but because K J want to be popular with the gay and black communities.
Joe Biden@JoeBidenUnited States government officialWhat happened today to @JussieSmollett must never be tolerated in this country. We must stand up and demand that we no longer give this hate safe harbor; that homophobia and racism have no place on our streets or in our hearts. We are with you, Jussie.
K J's support tweet:  tweeted in January 2019 when he was mulling a presidential run, "We must stand up and demand that we no longer give this hate safe harbor; that homophobia and racism have no place on our streets or in our hearts. We are with you, Jussie."
I would like to know when the last time K J personally visited a gay or black community (aside from election time) to show his support for them. It is all about the election; elections are all about control – money and power. Cut and dry.
It appears to me that Joking Joe (AKA Kamikaze Joe) is a poor judge of character with all of the people he lends his support to. His biggest mistake of all, the lamest horse he put his saddle on has to be Car-mella.
The only difference between Car-mella and TMC (the Manchurian Candidate Bay-rock) she wears high heels and a skirt. The shoes; as far as I know??
Car-mella's support tweet:
Kamala Harris@KamalaHarrisUnited States government official.@JussieSmollett is one of the kindest, most gentle human beings I know. I'm praying for his quick recovery. This was an attempted modern day lynching. We must confront this hate.
The only thing Car-mella was right about is; no one should have to fear for their life because of their sexuality or color of their skin.
Another grandstander is the white man hater sissy from CNN, Donny Lemonade.
Don Lemon doubles down after calling white men 'biggest …
Oct 31, 2018 — "We have to stop demonizing people and realize the biggest terror threat in this country is white men," Don Lemon said, "and we have to …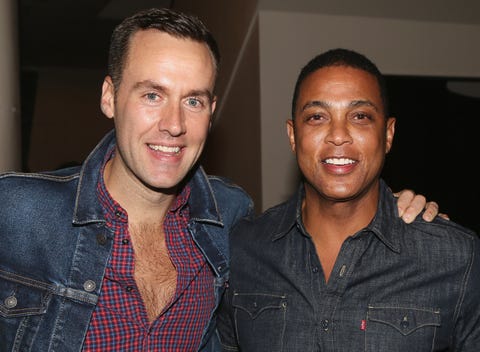 Don Lemon Fails To Mention Involvement in Jussie Smollett …https://www.newsweek.com › News › Don Lemon › CNN
56 minutes ago — During his court case, Smollett claimed Lemon told him the police did not believe his hate crime story.
1 day ago — Don Lemon has come under fire, after Jussie Smollett testified the CNN anchor warned him that police didn't believe his account of his …
Lemonade has a little more in the game than the first two aforementioned.
He is black, he is gay and he's got a lot of people listening to him on CNN. Don't tell me that Danny could not be a big influence on the jury's decision. There's a lot of fools that have very high regard for Lemonade, he has a big following.
Now he's got both of his tits in the ringer with his involvement of the Sissy and Chris Cuomo. Not to mention the pending charges of the altercation he had in a gay bar. Donny he ran his hand down his pants, rubbed Mr. Jones and his ball, then stuck his hand in his adversary's face and rubbed it in. I'd like to see where that one's going.
SOOOO; it has been proven many times over that K J has a very poor ability to pick winners. Just about everything the man touches turns to shit. No, some of you may say!! You are not reading the news.
Out of all the possibilities there were in the Dumb-o-crat party to pick from; they made the worst possible choices possible. The proof is in the pudding. The best thing Carm-ella is very good at is telling her boss to F-Off.
I hear that K J laid some heavy $oldi on the Cleveland (now Guardians) Indians to win the World Series
Now that we are kicking around names and political correctness; WTF is it called the World Series, when the only teams that play in it are only from the USA?? Something for the PC freaks to work on.
I don't know where all the ridiculousness of this nonsense started; but it used to be considered an honor to have a sports team or statue/structure named after a person. Now with the advent of these PC fools, because of their ignorance, they are trying to turn society around to their way of thinking. In many cases they are winning the WAR OF WORDS. They are nothing but a bunch of brain dead/confused freaks!!
K J – don't rush into this – you have until next May to figure this one out. With all of your psychic powers and the exceptional ability to choose winners, I have an assignment for you. Let's see just how good you are; give me your pick on the Kentucky Derby.