https://www.foxnews.com/politics/california-democrats-ocasio-cortez-doubting-existence-smash-and-grabs
Democratic California political leaders have remained silent on Rep. Alexandria Ocasio-Cortez's comment appearing to doubt the existence of smash-and-grab robberies. 
"We have to talk about specifics because, for example, we're actually seeing a lot of these allegations of organized retail theft are not actually panning out," Ocasio-Cortez told The Washington Times in an interview last week. "I believe it's a Walgreens in California cited it, but the data didn't back it up."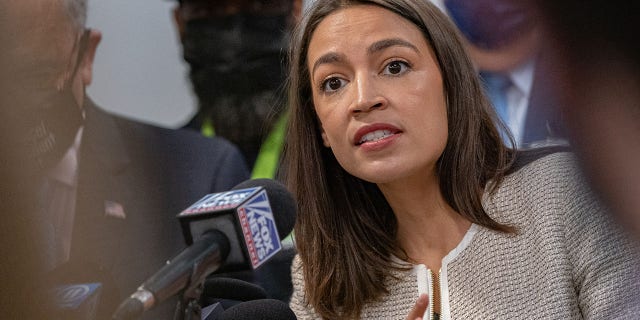 What's the matter fool, are video recordings not enough to convince you these sub-human thugs actually executed these robberies??
Anddddddddd we wonder why this country is so fucked up when there are political leaders like this nitwit running the show. The sad part is; if she would run for political again tomorrow, she would get elected again.