https://www.foxnews.com/media/anthony-fauci-cnn-mask-indoors-fully-vaccinated-boosted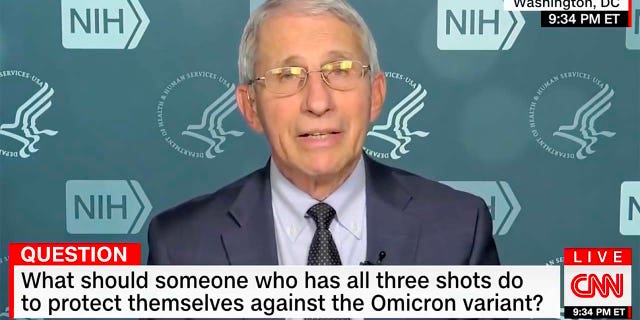 I know exactly what so many of the anti-Jaws (Fauci in Italian) people are going to say. WTF am I getting the first 2 shots and the booster shot if Jaws is now recommending we still wear masks indoors??
As much of an advocate in getting the 3 shots, after hearing Jaws latest revelations, I have to AXE myself, in this entire scenario; who is the nutcase??
I would feel more at ease/less confused, if the prognosticating mothers in charge who do not know the exact answer to critical questions; they should admit it instead of having us run in circles like a dog chasing his tail. The faster he runs, the more pissed off and dizzy he gets.
Folks; if there is one thing we learned about this monster; not even all the money in the world is the solution to this killer.
My COMMONSENSE recommendations is; get the first 2 shots and the booster, wear your mask if you fell it is appropriate and stop watching the news. Let nature take it's course.