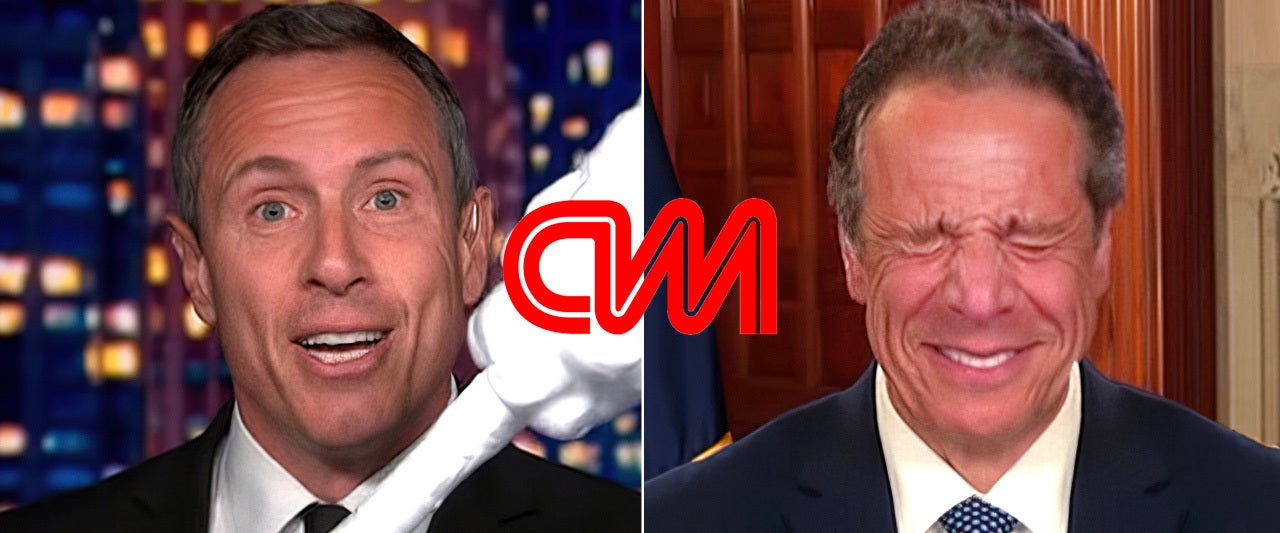 In an attempt to make light of his older brothers illegal sexual harassment situation by getting his tit in the wringer for sexual improprieties, Chris had his brother on his CNN TV as a guest several times to try and influence the publics opinion of THE REAL Andy and promote a, softer side more human look of him.
His attempt to make a devil look like St Gabriel backfired on them. The only thing that Chris did was get his own ass in hot water.
Newly released testimony from the New York Attorney General's investigation into the now-ousted Gov. Andrew Cuomo shows the "Cuomo Prime Time" host heavily worked with the Democrat's inner circle to combat the sexual misconduct allegations against him, even relying on sources in the media on the reporting that was being done on the governor's accusers. 
Being fair as I always am; it is a tough position for the younger brother to be in; because of his position at CNN, not to be able to help his brother. The BIG BUTT; this was not a jaywalking ticket or a parking ticket. The sexual harassment charges are very serious and should not be taken lightly.
What Chris should have done was make a statement that he would support his horney brother in any legal way possible BUTT not cross the line. BUTT to put on a performance and a charade as they did, it only made their attempt to make his CRIMES look trivial; that is where the NO NO lies.
I have always maintained that humility goes along way. This is a quality that neither Laurel and Hardy (Andy & Chris) possess. Arrogance and conceit is their middle name. Show a little remorse for your wrong doings and you may, just maybe get a little sympathy from the lunch mob.
THE KICKER: Not to be bested by Andy, Chris himself was accused of sexual harassment by veteran TV news producer Shelley Ross, who came forward earlier this year alleging he grabbed her buttock at a 2005 function when the two of them worked at ABC News. 
How does that grab you.
I said it from the GET-GO; their father Mario would be very ashamed of his brats.
Posted on 06/13/2019 by The Goomba Gazette