What better way …..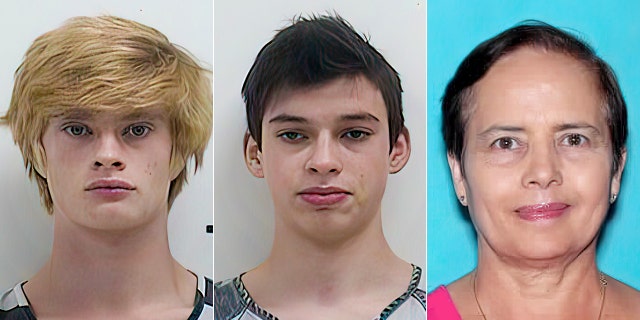 Teacher made chilling comments hours before students allegedly butchered her
What a disgrace. I can't think of a more appropriate situation than using the old eye for an eye payback.
The meaning of the principle Eye for an Eye is that a person who has been injured by another person returns the offending action to the originator in compensation, or that an authority does so on behalf of the injured person.
We may call this another case of some degenerates f-in punks getting their rocks off by doing a THRILL KILL. If that is the case, these two sadistic snot nosed bastards should have no objection of getting back what they dished out.
I have always maintained, lousy scumbags like this should have been aborted at 8.99 months and never been born. The world would have been a lot better off without them.
Then we have the religious fanatics out there; when unspeakable things like this happening; they say it is GOD'S WAY. I say GMAFB fools.
Situations like this really test one faith in the supposed ALMIGHTY POWER. My position on this is; if there is a god that is almighty and powerful, why would he/she allow tragedies like this and other horrific crimes like this happen.
On the flip side of the story; the bleeding hearted public should shed their squeamish personalities and allow an eye for an eye. It may not stop these kinds of crimes 100%; but I bet the deranged fools out there planning these types of crimes would have second thoughts if they knew their public executions would be televised on the nightly news.
Gotta get the message out there folks. Criminals all play on the public's sympathy and the judicial systems weakness.