New Jersey professor on White people: 'I want to say … we got to take these motherfuckers out'
Cooper also said that she believes that 'White folks' are not 'eternal.
https://www.foxnews.com/us/new-jersey-professor-on-white-people-i-want-to-say-we-got-to-take-these-motherf-kers-out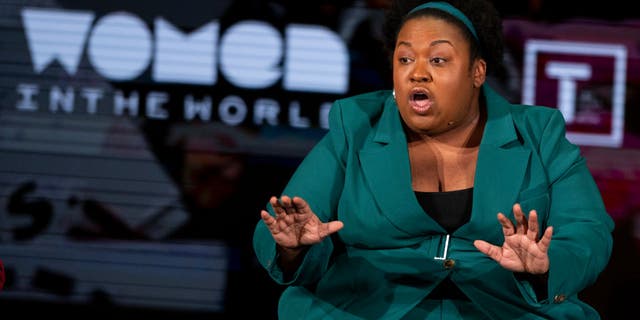 One thing we have to give this LIKE white hating, LIKE instigating sweat hog; she is LIKE very articulate, especially for being a LIKE professor. Ms. Webster used the word LIKE 3 times in LIKE one sentence.
"Like, the thing I want to say to you is we got to take these motherfuckkers out. But, like, we can't say that, right? We can't say, like, I don't believe in a project of violence. I truly don't," Cooper said.
Is she the best, LIKE Rutgers University can dig up to make better and educated people out of the kids . LIKE that is LIKE insane.
Brittney Cooper, an associate professor in the Rutgers University Department of Women's, Gender and Sexuality Studies, made the comment during an event titled, "Unpacking the Attacks on Critical Race Theory," hosted by The Root.
It is a shame that there are some many good people in this world that are trying to make it a better place by setting good examples, BUTT we have fools LIKE Cooper that are constantly rocking the boat.
Let us see how far the repercussion will go for a black person LIKE calling the white race motherfuckers. I can tell you if it was LIKE reversed, there would be a hell of a lot of noise being made.
Gotta play fair and LIKE on even ground. LIKE what is good for the Cooper, LIKE should be good for the LIKE the gander. BUTT; I really do not want to LIKE stoop as low as this fool did. There are too many good black people in this world to group them together with Cantankerous Cooper.
It is about time ALL of the learning institutions in this country LIKE gets a handle on the bums they hire. their vetting process LIKE sucks!!