Michelle Obama Mobilizing Celebrities Ahead of Midterms to Push Federal Takeover of Elections
https://www.breitbart.com/entertainment/2021/09/22/michelle-obama-mobilizing-celebrities-ahead-of-midterms-to-push-federal-takeover-of-elections/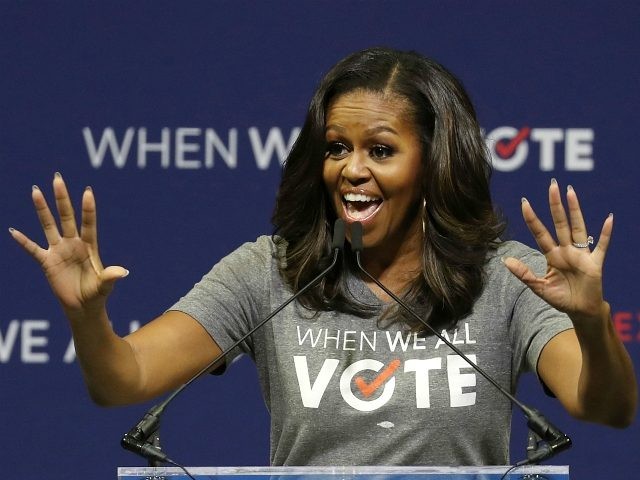 Folks; these takeover movements has been in the works for many years and are now reaching their pinnacle. These anti-Americans traitors are not going to stop at anything until they control this entire country. The dirty MOTHERS saunter around with a halo on their heads, pretending to be someone they are not; bullshitting the hell out of the trusting unsuspecting followers, They are treacherous individuals with only malice in their hearts.
I am really fearful that somewhere down the road, they WILL win the war.
They put together a game plan to beat PDT into the ground and did a pretty good job of it with their unified methods. They will use the same tactic in everything else they do; and wind up winning by their unrelenting attrition.
In less than 20 years, if not reigned in SOON, this country will be unrecognizable. All their mesmerized followers can see is the word FREE these scum are throwing out there. They are too GULLIBLE and stupid to realize, NOTHING IS FREE; the $oldi has to come from somewhere, and the Piper Needs to be paid.
SPEAK NOW OR FOREVER HOLD YOU PEACE
Stand up and be recognized.