In a rare instance in which House Speaker Nancy Pelosi was unable to do what she needed to do to win a vote, progressive House Democrats secured a major win last week by blocking the passage of the bipartisan infrastructure bill the speaker promised would make it through the chamber by Thursday. 
The villianissis against N N.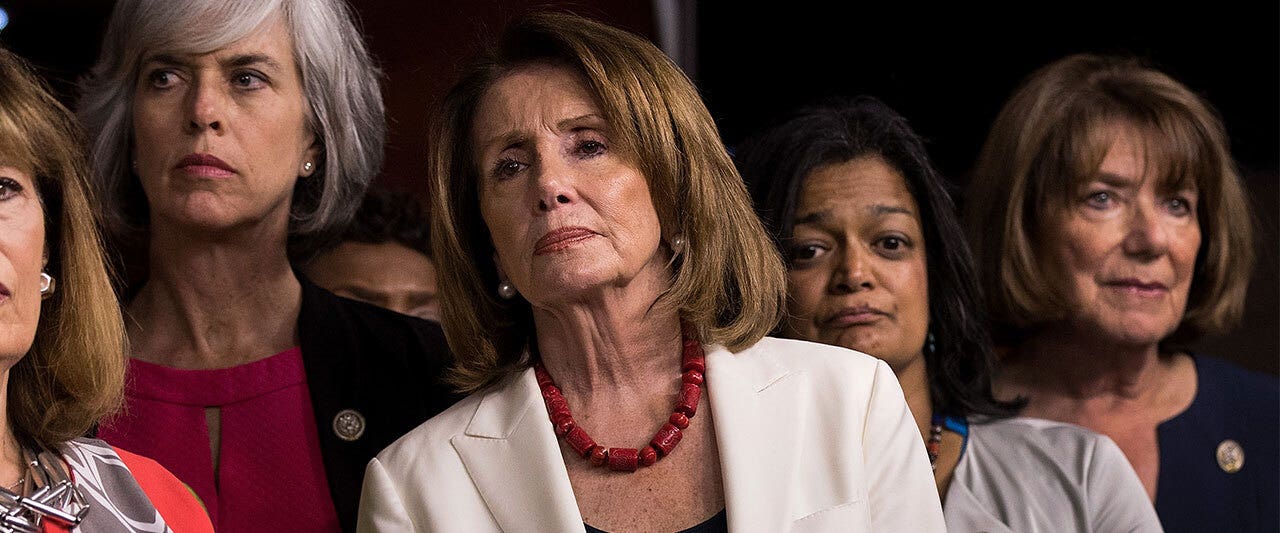 N N is getting taste of #cod-liver-oil that she is not used to swallowing. The far-lefters are doing a Tarantella on her Campobasso head.
N N may be learning (I said maybe) what is it like to be on the other side of the fence. She has been so spoiled through the years; it has almost become a gimme putt like in the game of golf on anything she touched. Now N N is going to have to start eating some liver to see how it tastes. She has been too used to dining on surf and turf for years. Some of the young guns are challenging her at the OK Corral and she is losing the gun fight.
The laws of gravity will ALWAYS come into play. Whatever goes up, must come down. Not if it going to fall, is the only question when.
Hopefully this #malocchio will keep following her around and disrupt some of her other powers. She has been on the gravy train and in politics far too long.
Nancy Patricia Pelosi (/pəˈloʊsi/; née D'Alesandro; born March 26, 1940) is an American politician serving as speaker of the United States House of Representatives since 2019, and previously from 2007 to 2011. She has served as a U.S. representative from California since 1987.
What a free ride she has been on. Just imagine all the inside-information she and her crew has been privy to all these years and the $oldi they made.
N N has cost this country trillions because of her inefficiency.
Time to move over N N and give the new guns a chance to throw their monkey-wrench into the game. They can not do any worse than you have!!!