Sen. Rand Paul, R-Ky., says newly public documents revealing the extent of U.S. funding of coronavirus research in Wuhan, China, show that National Institute of Allergy and Infectious Diseases (NIAID) head Dr. Anthony Fauci lied during his previous testimony to Congress.
What is the penalty for lying to the government? And while these tactics may be common, the penalties are serious: a maximum penalty of five years imprisonment and a fine of $250,000, for either charge. You probably already know what perjury is—lying under oath.
Will the truth about JAWS involvement with the Invisible Killer and CharlieChan ever be revealed?? Will Jaws ever pay the price for lying under oath to congress?? We all know the answer.
One of my first posts on The Invisible Killer.
Posted on 02/29/2020 by The Goomba Gazette
The bat coronavirus grant provided EcoHealth Alliance with a total of $3.1 million, including $599,000 that the Wuhan Institute of Virology used in part to identify and alter bat coronaviruses likely to infect humans," the news outlet reported.
With all of the conspiracy theories circulating, we do not know what or who to believe. BUTT looking at JAWS with open eyes, I would put my $oldi on him being involved to his eyebrows. There are too many arrows pointing in his direction to ignore the fact; he is as dirty as Aunt Lucie's skivvies.
Every week he seems to change his mind on Covid 19 and the other variants, possibly just to stay relevant. #1 and # 2 shots a necessity – possibly # 3; BUTT 3 has not been sustained yet; this all depends on what Jaws cut will be from the pharmaceuticals companies is. Are 4 & 5 possibly down the road.
Fauci, the director of the US National Institute of Allergy and Infectious Diseases, has admitted that the US gave the Wuhan, China lab hundreds of thousands of dollars for research; some say millions. He has, however, denied it was specifically for the dangerous "gain of function" studies, wherein researchers alter a disease to increase pathogenesis, transmissibility, or host range. Such modifications hope to develop vaccines and therapeutics, but create deadlier strains. Some speculate one such strain escaped the Wuhan lab.
The real question is; why did Jaws give the Chinese governemnt any amount of money to develop a disease what could wipe out mankind; when it is common knowledge that Charlie Chan wants to take over the world and we are funding them. On top of it; the funds Jaws shuttled their way came out of the USA coffers, either directly or indirectly. China can buy and sell the USA 10 times over; so why the benevolence?? Like TMC, we are helping our enemy to annihilate us.
It seems to me; the people in that political circle (the Ship of Fools) think it is fashionable to fund our enemies so they can put us all in Boot Hill. TMC is topping the list.
I don't know what was a more dangerous (stupid) move; TMC giving Iran billions or Jaw's donation to the Chinese killing laboratories. These fools are signing the USA's death warrant.
https://www.cbsnews.com/news/obama-administration…
— The Obama administration is acknowledging its transfer of $1.7 billion to Iran earlier this year was made entirely in cash, using non-U.S. currency.
Very generous of this guy. I always AHXED the question; whose side is TMC on?? Never got an answer, BUTT all indicators only point one way.
Be that as it may; it is simply pathetic that the people in this country and world are at the mercy of lunatics' as Jaws and TMC. They are absolutely dangerous beyond words. To make matter worse, we never know if what they are saying is truthful or accurate.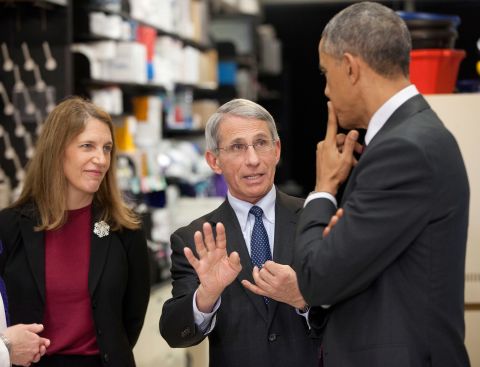 Looks like I am not alone:
Dr. Fauci Faces Call To Resign, Answer For Shocking Report About U.S. Government Funded Wuhan Research
https://www.dailywire.com/news/dr-fauci-faces-call-to-resign-answer-for-shocking-report-indicates-u-s-government-funded-wuhan-research?utm_source=Jeeng
Welcome Tommy C