Bug infestations, tent-lined streets: California's homelessness crisis is at a tipping point. Will a $12B plan put a dent in it?
https://www.usatoday.com/story/news/nation/2021/06/13/california-homeless-crisis-los-angeles-gavin-newsom/7421329002/
What we see in (once) Golden State has finally come to bite them in the ass for allowing conditions to get out of hand as they are. Years of neglect, years of mismanagement and this is the result.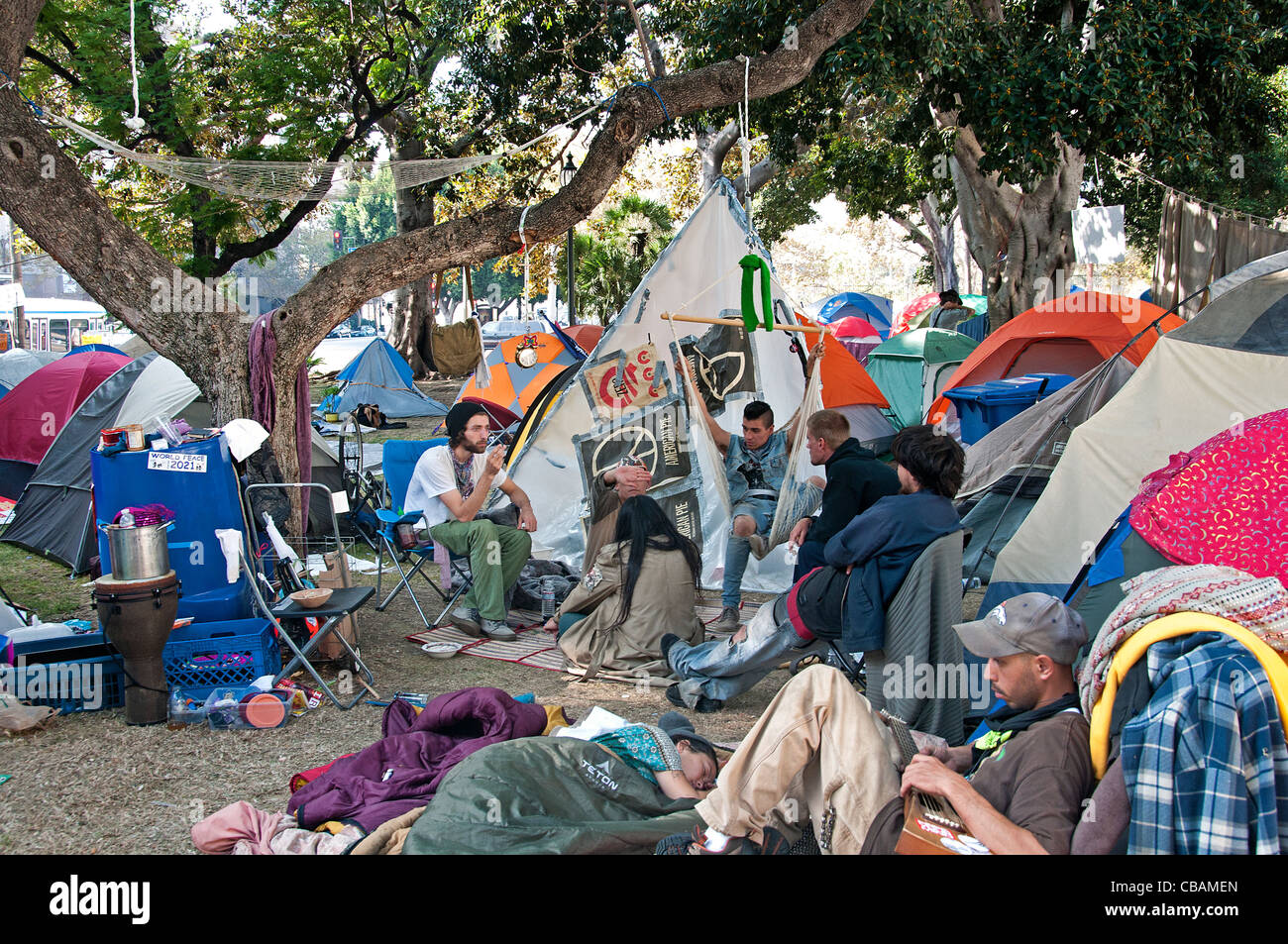 This location is one of the more orderly encampments.
This used to be the exception, now it is the rule. If these conditions were nipped in the bud years back, they would not exist today at the levels they are.
The majority of politicians (excluding Trump) are afraid to make critical and unpopular decisions for fear of it hampering their popularity. If the people in-charge are more concerned with their image, they can not be an effective leader.
Now that the conditions are out of hand as they are, it may be impossible to straighten them out. Where do they start.
the powers to be do not have the stomach or gets to make tough hard decisions. Their answer to cleaning up the streets is, putting many of these people up in hotels to et them off the street. I can just imagine what the hotel rooms look like after 1 week of squatters living in them.
These people should be hired by the cities to clean up their own mess and compelled to pay for the perks given to the by the cities. If they refuse to work, they should be detained in a special site that is fenced in somewhere in country, far away from the cities they are destroying.
Those that have been legitimately been determined not to be physically or mentally fit to meet the task, they should be put into institution to help heal their problems.

Looking at the big picture, it is my opinion that 12 billion or 100 billions is not enough to correct these conditions. Largely because of the poor and lack of decisions making of the politicians. This is what got us to the point.
Problematic' homeless hotels costing New York City …https://abc7ny.com › 7-on-your-side-investigates-invest…
Mar 25, 2021 — 'Problematic' homeless hotels costing NYC taxpayers millions … moved more than 12,000 homeless people out of crowded shelters and into … the city much more than they originally expected for hotels, up to $1 million a night. … the pandemic, the temporary use of emergency relocation hotels was always …
Cities that are way beyond broke are spending millions and millions of dollar$ to house these people in hotels and motels. It is insanity. If they make the able bodied recipients work for their pay, they can accomplish several things at one time. Clean up the cities and help get to homeless off the streets. Those that refuse to work, get put out to pasture.
Is this a tough call to make and an extremely difficult task?? Absolutely; BUTT give me a better solution.
If those in charge remember only one thing; Give as man a fish he eats for one day; give him a fishing rod, he eats for life!!
Politicians, don't have the stomach for the job; QUIT!!
The politicians as well as the homeless are directly responsible for these conditions.
10 to 1; they do not have the backbone to take the proper corrective measures. Having a few conferences at the Four Season's is not where to start. I think the problem has gone way beyond fixing.
What is California's governor doing to correct these conditions; throwing good money after bad by pumping another 12 billion. It is remarkable or ignorance, possibly both that the voters in that state continually vote nut-cases like Newsome into office. They must be masochist.
Is this sad or what, the politicians (mostly the liberal-left) let conditions get out of hand the way they have?? Now having no idea how to correct it. You know; like J J and the boarder.
There is no society that can function effectively without rules and regulations. The proof is in the (pudding) pictures. Gotta start from scratch by implementing policies and enforcing them. There is no other solution.
The saying; PAY ME NOW OR PAY ME LATER is very prolific. Later has arrived.