Last night at the Grammys (freak show)
Exhibitionists' like this are the people that influence our young kids on how to behave and act like responsible citizens. Anyone that agrees with type of dress code, is a mental case. Why bother dressing at all???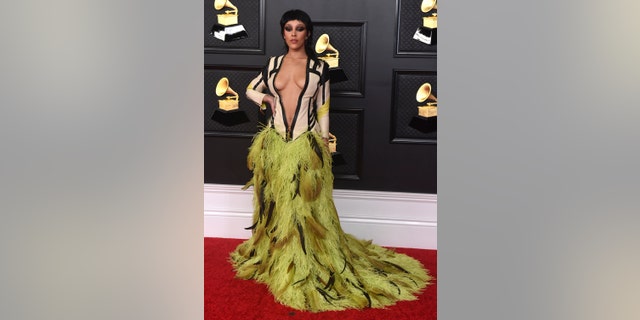 Insecurity and seeking attention are the only reason these fools are always trying to make a statement. They can't really know how horrible they look.
If she has kids, possibly they will grow up to be just like their mom.