It seems that the #defiant Andy is resorting to playing the dozens. He will not take responsibility for his actions and is #Rolling-Boulders at all of his #finger-pointers.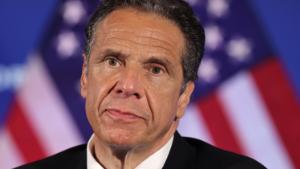 He also, without naming names, attacked the lawmakers who have called on him to resign, saying politicians who take positions "without knowing the facts" are "reckless and dangerous" and bowing to "cancel culture."
Example of the dozens:
Don't play the dozens, the dozens ain't your game – I knocked up your sister and your brother got the blame.
I did a post earlier today that was written for guys like him.
https://thegoombagazette.com/2021/03/12/food-for-thought/
It stings a lot less if you admit your guilt early on. AXE Wild Bill; King of the perverts.