Legal experts warn New York Gov. Cuomo's nursing home scandal may rise to federal level of criminal offense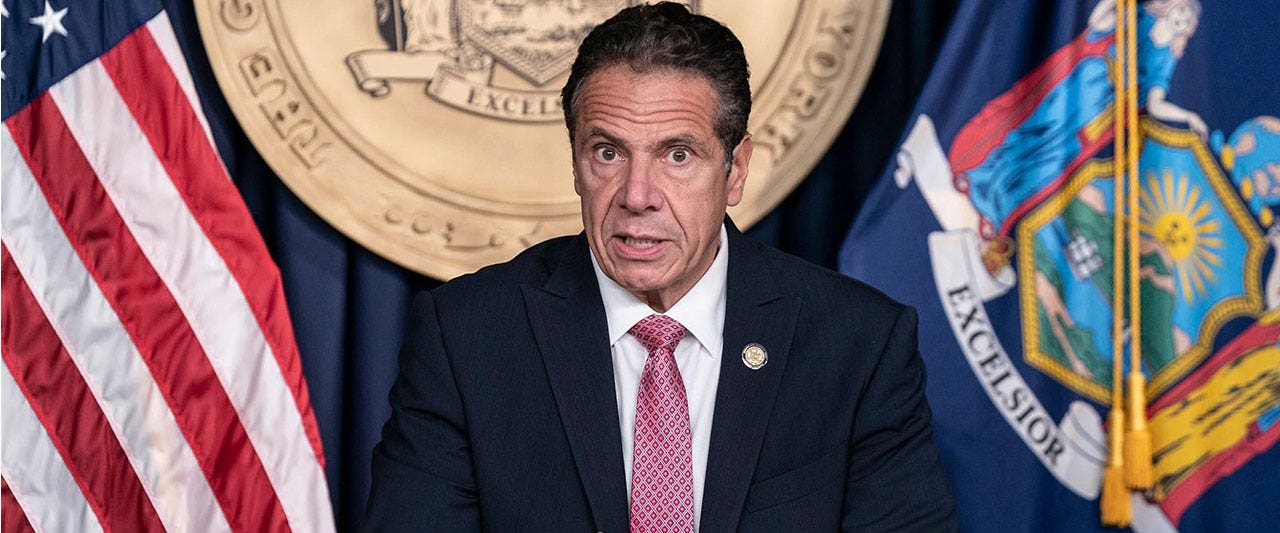 https://www.foxnews.com/politics/legal-experts-new-york-gov-cuomos-nursing-home-scandal-federal-criminal-offense
Based on all the #documented-evidence; is there any question as to the #severity of the #deliberate-crime Cuomo committed and his guilt??
Everyone that had a relative who was a victim of Cuomo's diabolical scheme to CHA should initiate a law suit against him personally and the State of NY.
I don't care who these politicians are or what their last name is; if they commit a crime they must do the time.
NY Health: 15,000+ nursing home, related facility, residents …www.wwnytv.com › 2021/02/11 › ny-health-nursing-ho…
Feb 11, 2021 — (WWNY) – More than 15,000 residents of nursing homes and related facilities in New York died of COVID-19, according to data released this …
15,000; that is more people than live in some small towns in the USA. Essentially, we can say Cuomo covered up the deaths of a whole town for his own political gain and to cover his ass Anddddd, the judicial system is trying to figure out if he committed a crime?? I don't care what his last name is or who his father was. This was a deliberate act and he should be held accountable for it.
Take the politics out of it and do what needs to be done. It is only fair that the victims families get their pound of flesh and their 40 pounds of gold = 1,040,000.00 for their losses.
What if his name was Joe Blow, would it make a difference?? #You-betcha!!