Biden confronted with migrant caravan challenge as he takes office, GOP blames campaign rhetoric
Biden has promised to reverse many of Trump administration's immigration policies
https://www.foxnews.com/politics/biden-migrant-caravan-challenge-gop-blames-campaign-rhetoric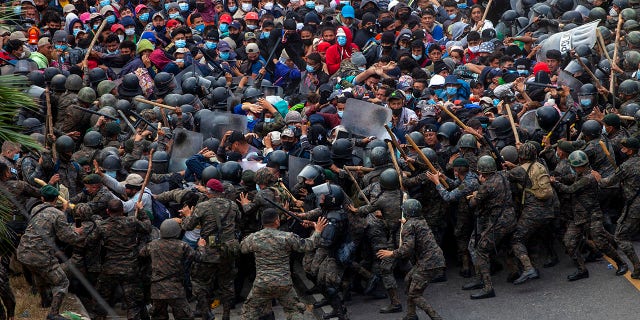 Now the Hondurans are knocking on the door; J J is having second thoughts and taking ten steps backwards.
When the thrill of winning wears off and the reality of responsibilities of the office kicks in; it is time to shit or get off the pot. All of the promises these fools make when they are running for office, just to get the votes, is all lip service.
I am very anxious to see how J J handles these public relation dilemma he gets himself into.
Joe Dude; now it is time to show the world what you are made of. It was very easy to sit back and be a Monday Morning Quarterback, criticizing Trump the way you did for four years. Now the ball is in your court; let's see what the hell you going to do with it. I predict more fumbles than receptions.
Like Wyatt Earp told the gun slingers that would not check their guns when they came to town. Boys the time for talking is over, lets get down to business.