Joe Biden's niece Caroline gets no jail time after DUI guilty plea
Nice to know people in high places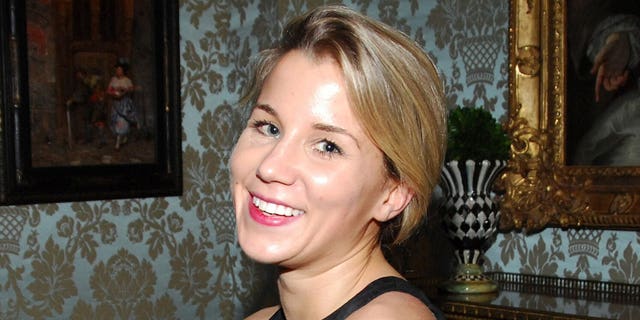 I will agree that getting a DQI is not really a big deal, it happens 1,000's of times a day; BUT being stoned and drunk, double jeopardy at the same time should shed a troubling light on the incident.
At the time of the accident (she ran her car into a tree), Caroline's car contained pill bottles for carisoprodol and lorazepam, both of which are controlled substances. A blood test later confirmed those and other drugs were in her system at the time of the crash.
OK; the DUI may have been Caroline Biden's first offense in Pennsylvania (Let us say it was the 1st time she was caught), BUTT her New York rap sheet includes dropping more than $110,000 on a stolen credit card and allegedly assaulting an NYPD officer. These prior offenses should have sent up a red flag as a repeat offender to the judge; that by the way may have got a new Caddy for his/her leniency.
In the DUI case, Biden was ordered to cough up $1,990 in fines and legal costs and participate in a public or nonprofit community service program for 12 hours. 12 hours, just another slap on the wrist. Bet she never shows up. Her license was also suspended for a year and she will be compelled to participate in a drug and alcohol awareness program.
Criminal Penalties in PA for the average STIFF:
| | 1st Offense | 2nd Offense |
| --- | --- | --- |
| Jail | 72 hours to 6 months | 90 days to 5 years |
| Fines | $1,000 to $5,000 | $1,500 to $10,000 |
| License suspension | 12 months | 18 months |
Pennsylvania's Drug DUI Laws and Penalties
The penalties and evidence requirements of a drug-related DUI in Pennsylvania.
Can we assume Caroline got off easy because she is Hunter's cousin?? HELLOOOO!! My guess would be, we have not heard the last of Caroline and the family frolics. Trouble follows them around like a starving dog going after a meat truck.
All in the Family. Caroline Biden's father, James, has also increasingly come under suspicion for his involvement in the Pennsylvania hospital chain Americore. Just a few more tid-bits the media did not report on.
One of its hospitals in Ellwood City, Pa., was raided by the FBI in January, Politico reported. James Biden — along with President-elect Joe Biden — was also connected to Chinese energy giant CEFC, through emails obtained from a laptop owned by Caroline's cousin, Joe's son Hunter Biden. What a can of worms' J J opened up since he threw his hat in the presidential ring. He and some members of the family have been dirty for a long time. He may have been better off staying out of the race. These allegations may put half of his family in the slams.
We can be fairly certain, these cases will drag on forever and may even be lost in the shuffle, like so many others involving high-powered people. If it were not for Fox News and the Goomba Gazette, these crimes may have gone totally unnoticed.
I would be willing to bet; if there ever was a THOROUGH investigation done into the Biden family business dealings and their history, the findings would
NATURALLY; J J had no knowledge of any of these incidents/offenses and did not get involved.
GMAFB (Give Me A Fresh Bagel) !!!