https://www.usatoday.com/story/sports/boxing/2020/11/27/mike-tyson-roy-jones-jr-fight-psychedelic-drugs/6442985002/
Tyson's fight against Jones has been sanctioned by the California State Athletic Association and because it is an exhibition, it will have different rules. That has dampened some enthusiasm around the fight.
For example, the rounds will be two minutes rather than the standard three.
The fight will be stopped if there is a cut, according to information released by Triller, promoter of the fight. The best rule of the all, there also will be no winner will be declared. Why bother??
If the fight was legit, it would be a tough one to call. If the fight was in both of the pugilists hay-days, Iron Mike would absolutely come out the victor.
In the annals of boxing, there has been very few boxers that hit harder and were more ferocious than Tyson, possibly with the exception of Rocky Marciano. Tyson fought with a passion to harm and with hatred.
What is the chances of one of them getting cut and the fight is stopped, probably very good. As we get older, our skin gets thinner and we cut very easily. Tyson is 54 and Jones is 51.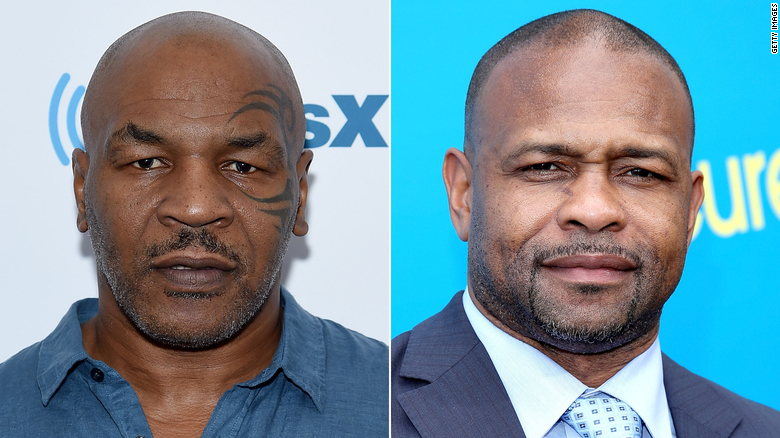 Just 2 ex-boxers that want to give one more for the Gipper.
AUSM???
Mike Tyson vs. Roy Jones Jr. purse, prize money – Mike Tyson is set to make $10 million from the fight, according to Yahoo Sports, while Roy Jones Jr. will make around $3 million, with at least $1 million guaranteed according to boxing writer Dan Rafael.
For 49.99$, not 50.00$, I can get 2 large pizzas with the works and 2 orders of chicken wings. There are suckers born everyday.
The next sporting event the promoters have planned, is a wheelchair race.