Trump downplays Biden White House transition, vows 'never' to concede to 'fake ballots'
https://www.foxnews.com/politics/trump-downplays-gsa-move-to-ascertain-biden-as-apparent-winner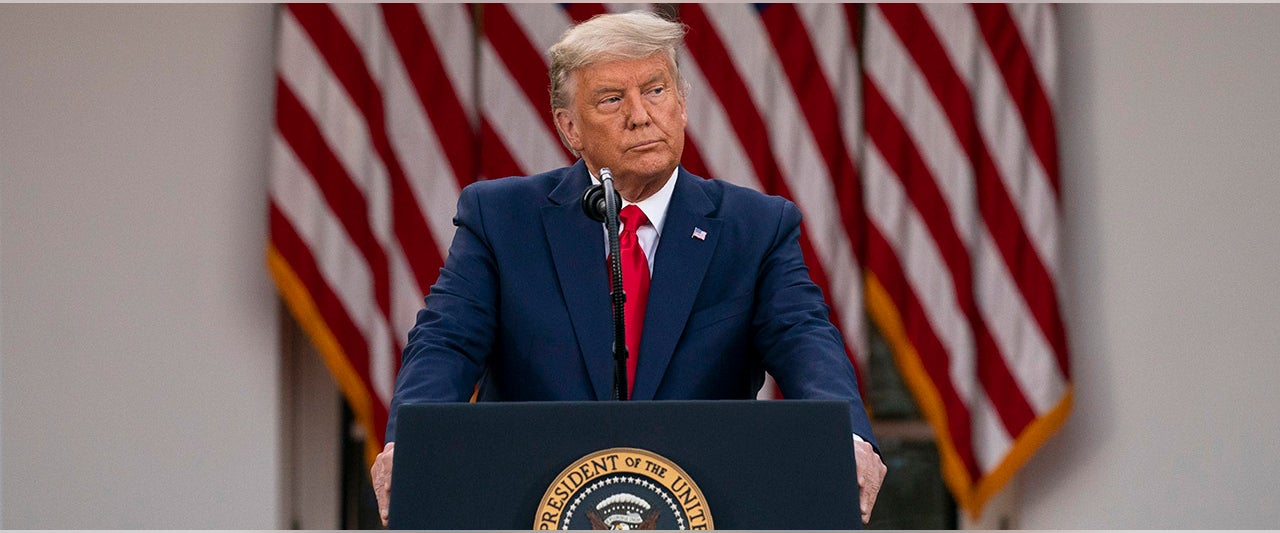 Donald J. Trump@realDonaldTrump
What does GSA being allowed to preliminarily work with the Dems have to do with continuing to pursue our various cases on what will go down as the most corrupt election in American political history? We are moving full speed ahead. Will never concede to fake ballots & "Dominion".
J J's winning tally is approaching a record 80 million votes as Democratic bastions continue to count ballots and the 2020 election cracks turnout records.
Was there cheating and vote tampering in the election?? You bet your sweet ass there was; as to where and how much may never be known. But to the tune of 80 million votes?? The hoods in Vegas would not even take that bet.
There has been one accusation after another about improprieties in the voting process. But as of today, almost a month after the election, no one has stepped up with conclusive proof. Lots of lip service but no proof.

We all know if 10 guys rob a bank, at least one or two of fools are you going to blow their cover by running their mouth and drawing attention to themselves by spending lavishly. It is almost impossible to keep a secret when more than 2 people know it. In this case; if the tampering was that widespread, thousands of people would have to been involved and certainly by this time someone would have dropped a dime.

I think it is an absolute shame J J who won the election. Everything that Donald Trump work so hard building, moving the USA forward, J J and his socialist stormtroopers are going to dismantle in short order.

At this depressing juncture in PDT's life, he is going to to take it on the chin, accept the defeat and move forward. The way I see it Donald Trump is making a spectacle of himself by prolonging the inevitable.
The man did a multitude of great things for the country, but the end got beat by Mr Corona and his own inability to tone it down. In many incidents he could have thought what he wanted, but did not have to always have to wear his heart on his sleeve. .
Time to give it up President Trump or if there is absolute proof, time to lay down your Royal Straight Flush.