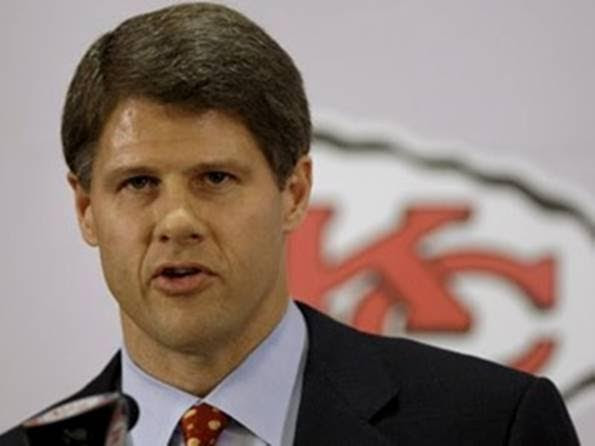 Mr. Hunt called a meeting with all of his Coaches, Players and field staff and firmly told them, "You are all simply paid performers on a stage and that field is my stage! 
You will stand, with your hand over your heart and with respect, when our Country's National Anthem is being played or you will no longer be a Kansas City Chief, a Coach for the Kansas City Chiefs or have any association with the Chiefs Organization! I will immediately fire you, no matter who you are!" You can make your political statements off the field, but when you're employed by me and I'm signing your check, I demand that you make our fans proud and not embarrass them." 
Not only did this one of a kind patriotic man stand up for the USA and the flag that represents it; he made all of the other punk owners with no balls look like fools that they are.
My hat is off to Mr. Hunt.
It is a disgrace and a shame that the rest of the multi-billionaires owners who owe their success to the USA are such pussy/money obsessed mongers that only look at their bottom lines. Anyone that thinks that by the owners capitulating to the kneelers is about patriotism they are nuts. It is all about the $oldi.