And they wonder why!!!
Et ils se demandent pourquoi !!!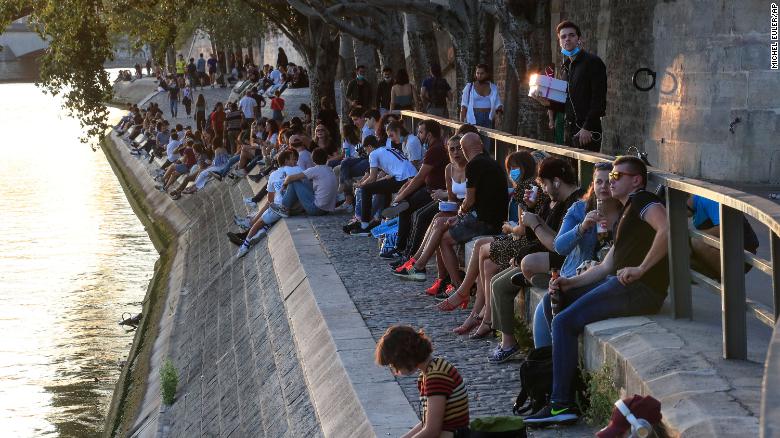 People gather along the Seine river bank during sunset in Paris, on Thursday, amid the resurgence of the coronavirus.
Les gens se rassemblent le long des berges de la Seine au coucher du soleil à Paris, jeudi, au milieu de la résurgence du coronavirus.
WTF is the matter with these fools and fool like them?? It is not these fools I am concerned with, it is the innocent people they infect.
WTF est le problème avec ces imbéciles et imbéciles comme eux ?? Ce ne sont pas ces imbéciles qui me préoccupent, ce sont les innocents qu'ils infectent.
You asked for it!!
Vous l'avez demandé!!