Wisconsin Antifa 'commander' with flamethrower burst into tears during arrest, cops say
Matthew Banta 'dropped into the fetal position,' investigators said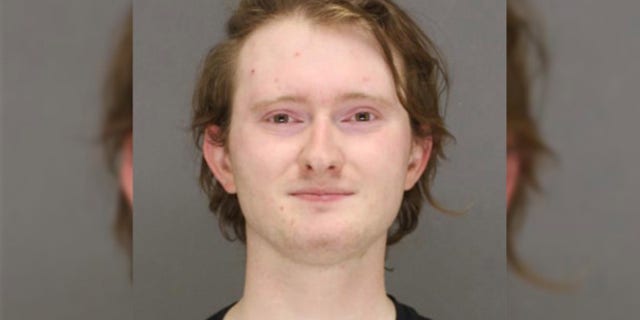 Commander my ass. Is it fair to call this pimpled face creep a pussy and a gutless coward?? I think so. When the cops arrested him for carrying a flame thrower, he dropped to the ground and cried lie a baby.
For those of you do not know who deadly a flame throwers is:
How would you like to be on the receiving end of this ferocious weapon??
This punk ass coward was out on 10 grand bail in the matter of hours. I wonder which one of the son-of-a-bitch financial backers of the movement came up with the bail money.
At the time of Saturday's arrest, Banta was out on a $10,000 cash bond after being accused of pointing a loaded gun at a police officer as well as biting and kicking a cop at a protest earlier this month, the report said.
Here we go again. In sufficient penalties. 10 grand bail for pointing gun at a cop. Should have been 2 million. If the bail was 2 mill, he would not have gotten access to the flame thrower. The lawmakers and the politicians are this country's own worst enemy.
I will continued to say; the USA is going the take same route as The Roman Empire.
Read about their fall, you will be amazed at the similarities.
https://www.history.com/news/8-reasons-why-rome-fell
The fools in this country do not realize; we only reap what we sow.
I have some very strong unfavorable reservations about the future of the USA. If and when the Trump era bites the dust, it will be all down hill.