Jeff Flake joins over two-dozen former GOP members of Congress to launch 'Republicans for Biden'
More than two-dozen former Republican members of Congress threw their support behind a "Republicans for Biden" effort being launched Monday by the Democratic presidential nominee's campaign to engage potential GOP supporters this November.
Jeff Flake and his flaky comrades threw their support behind J J (Jokin Joe) for president. The fact that they decided to support J J is not the issue; the issue is they are turn-coat republicans. How many piece of silver or positions in J J cabinet were they promised or what?? How much money are traitor going for these days to sell their soul??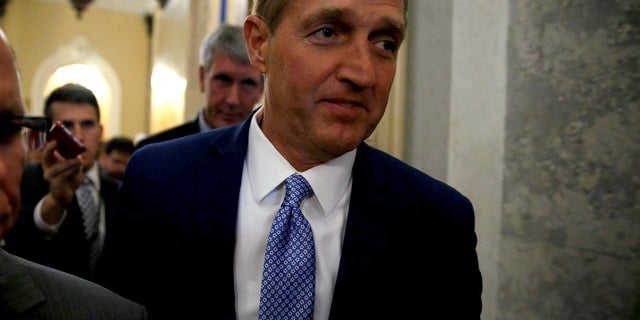 SOOOOO; I have posed this question many times before. Why have political parties in the first place?? At one time; the parties represented people in different sectors. The republicans supported the wealthy/upper-crust of society and the democrats represented the workingman.
The time has long past where that is the case. Whichever side has the most silver to buy their way into office gets the most votes and back stabbing traitors jumping ship.
Optimistically; the majority of voters will realize, NOT just how good PDT is for the country, BUTT just how HORRIBLE J J and Carmella would be. As far as the traitors go; I said this a couple years back; The Donald has a very good memory and is one vindictive sons-a-bitch. He will get his pound of flesh from all the fools that betrayed him.
This what these disgraceful sub-human-beings are willing to sacrifice to reah their destructive goals.
They refuse to speak out against the anarchist/terrorists.
https://thegoombagazette.com/2020/08/20/tmc-had-his-chance-and-blew-it/
Hang on to your hats and bonnets folks; the entertainment is just warming up.