HEADLINE: Obituary for the Washington Post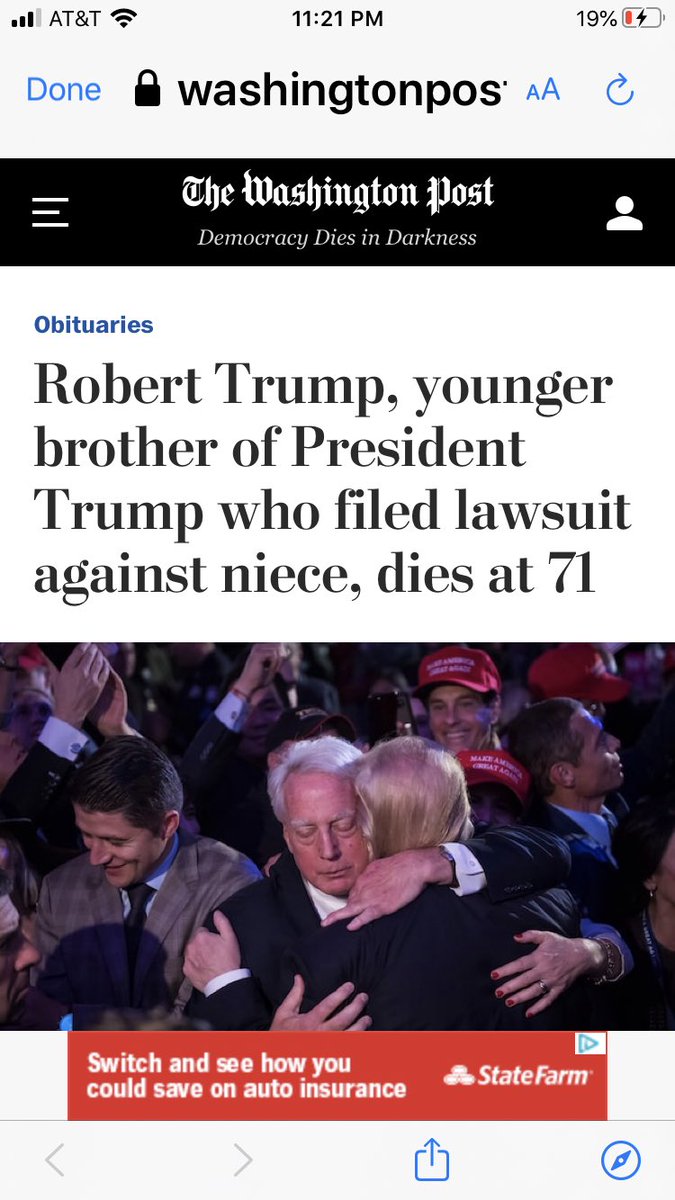 COLD!!!
Just how much can anyone detest another person to take out their vengeance and ignorance on the deceased family member?? It looks like the WP answered my question.
COLD!!!
Even at the time of death, where compassion (or nothing) should be extended to the family, the Post showed it's true colors.
This does not surprise me:
In October 2013, the paper's longtime controlling family, the Graham family, sold the newspaper to Nash Holdings, a holding company established by Jeff Bezos, for $250 million in cash.
No self-respecting owner of any media (Bezos), with any kind of compassion would allow the fools that work for them to stoop this low.
My sympathies goes out to PDT and his family, as well as anyone else who lost a loved one, no matter what color their skin is.
If the shoe fits, wear it: As clear as the nose on your face:
ALL LIVES MATTER!!!