New York Democrats angered after NYPD union endorses Trump
On Friday night, Trump spoke to members of the New York City Police Benevolent Association (PBA), an organization that represents 24,000 officers.
Occasio and her gang are pissed off that PDT is being supported by the NYPD in the election. I know she is not the brightest star in the sky, BUTT wouldn't it stand to reason (common-sense) that based on the current relationship between the cops, Warren Wilhem and the city, the cops would support PDT instead of the Commies??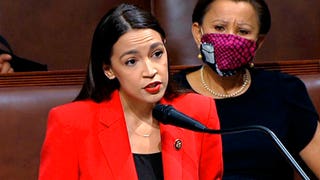 Who did this rocket scientist think the cops were going to support??
Occasio; wake up and smell the napalm girl. Now that can really set a fire under someones ass.
Too much weed last night??