Illinois mom pleads guilty to murdering 5-year-old boy months after body found in shallow grave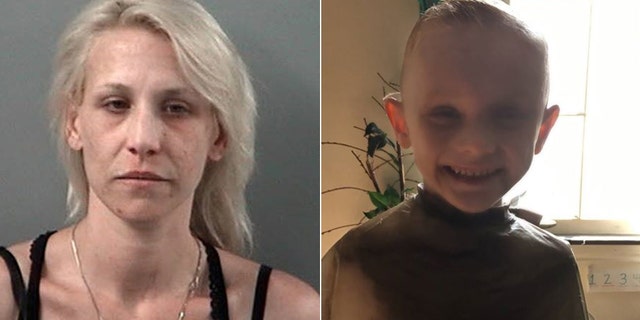 Obviously, by looking at her picture, this MOTHER is a very sick women. What do they do to sick dogs?? Put them to sleep.
There are some crimes that are so over the top and need to be given the most severe penalty.
The boy's father, Andrew Freund, 60, later led police to a shallow grave where the boy had been buried in a wooded area. The parents, who are not married, were subsequently charged with first-degree murder and ordered held on $5 million bail each.
The father had been confronted with a cellphone video that showed AJ bruised and the voice of a woman believed to be his mother screaming at the boy for urinating on the bed.
In an affidavit from a sheriff's detective that was made public in May, the mother also allegedly forced AJ to take a cold shower shortly before his death as punishment for lying about soiling his underwear.
Is it any wonder AJ wet the bed and was a nervous wreck with animal parents as he had??
My AJ rest in peace. He is a lot better off where he is, than living with these monsters.
Unexplainable incident like this have to put a persons trust and faith in a higher power to the test!! They do mine.