Jimmy Garoppolo says he called Erin Andrews 'baby' because he was 'excited' about 49ers victory
https://www.foxnews.com/sports/jimmy-garoppolo-says-he-called-erin-andrews-baby-because-he-was-excited-about-49ers-victory
49ers' Jimmy Garoppolo awkwardly flirts with Erin Andrews post-game: 'It feels great, baby'
By Paulina Dedaj | Fox News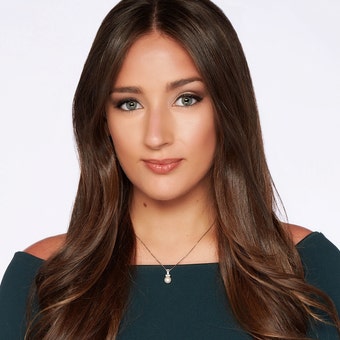 Now this PC-gal want to break Graoppolo's foot-balls about calling Erin Andrews BABY in a time of extreme euphoria. Possibly she is envious??
Possibly Paula Dedaj is like the gal that walks past a construction site and all the boys whistle at her, she get pissed off – BUTT she get even more pissed if they do not whistle. Why is she trying to imply Grasoppolo was trying to awkwardly flirt with Erin when, BABY that is just an expression?
The remark sparked a furor online, as critics alleged that Garoppolo's comment was disrespectful of Andrews' professionalism as a journalist and the fact that she is a married woman.
"I didn't expect it to blow up like that," Garoppolo told reporters Thursday, according to SFGate.com. "It is what it is. I was excited. Eight-and-oh, baby!"
He added: "I say 'baby' like 500 times a game to my teammates and stuff. It wasn't like that," according to Yahoo Sports.
On Thursday, Andrews also responded to video of Garoppolo explaining that he meant no harm.
Just leave it to some sensationalist to try and make a mountain out of a foot ball. NOWWW, if Jimmy Boy would have said, O-YEAH 8 – 0 MOTHER, I would say she has a case.
Some of the reporters/media out there are part of the reason this country is so screwed up in the PC quagmire. They have everyone walking on egg shells, worried about what they say. I say; GMABF!!!!
All they are doing is opening a can of worms, and will do or say anything to sell a newspaper.