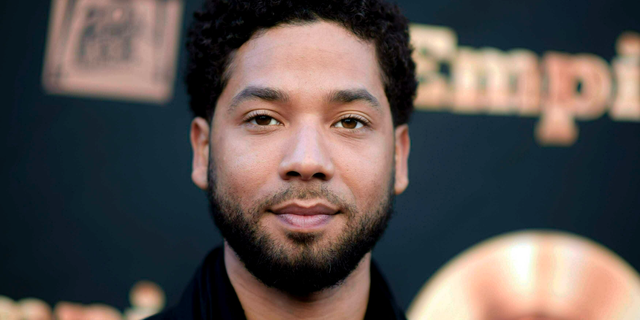 FILE – In this May 20, 2016 file photo, actor and singer Jussie Smollett attends the "Empire" FYC Event in Los Angeles. Fox Entertainment chief Charlie Collier says Jussie Smollett won't be back on "Empire." Collier, speaking to TV critics Wednesday, affirmed series co-creator Lee Daniels' decision to drop Smollett from the drama's upcoming final season. (Richard Shotwell/Invision/AP, File)
https://www.foxnews.com/entertainment/jussie-smollett-case-gets-a-new-special-prosecutor-to-investigate-the-alleged-hoax
Smollett tried to increase his popularity by faking a beating he took from some thugs. It turns out the thugs were hire by him to gain sympathy from the public.
Not only did this lad get caught bullshitting, he got fired as a result of it.
Smollett, who is black and openly gay, claimed earlier this year he was the victim of a racist and homophobic hate crime. But his story quickly fell apart after police determined he'd paid two brothers to stage the attack.
About a month after Smollett was arrested on 16 counts of felony disorderly conduct for filing a police report, State's Attorney Kim Foxx quietly, dropped all charges against the actor with little explanation, angering cops and other city officials.
A former state appellate judge, Sheila O'Brien, sought the special prosecutor following the decision.  Toomin sided with her in a somewhat unexpected ruling when he determined Foxx had mishandled the case.
Evidently, Smollett had a partner in crime States Attorney Kim Foxx that tried to cover up for him, BUTT the outrage over the decision to drop the case fell apart.
A high-profile former U.S. Attorney was appointed special prosecutor Friday morning to re-examine the Jussie Smollett case and why charges were abruptly dropped against him.
Dan Webb was picked to lead the second look at the notorious false report case — including whether new charges should be brought against the "Empire" actor — by Judge Michael Toomin during a hearing in a Chicago criminal court.
Toomin ruled back in June the case was rife with "unprecedented irregularities" and needed a special prosecutor to restore the public's faith in the justice system.
There is a moral to every story. This one is; a bullshitter has to have a good memory. They have to tell 10 lies to get out of one and they soon come back to bite them in the ass.
I hope Kim Foxx get what she has coming for trying to cover up for the now unemployed actor.