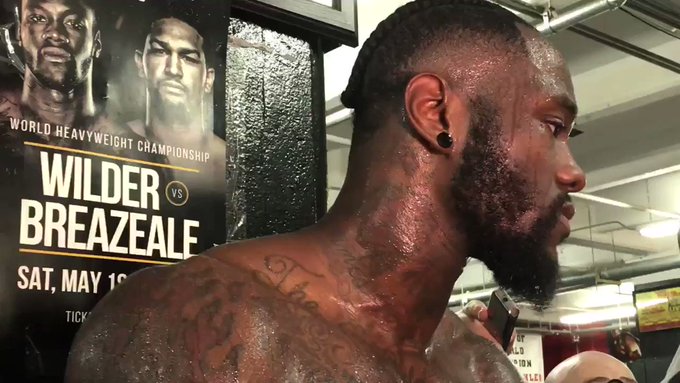 Deontay Wilder on wanting to kill an opponent: "This is the only sport where you can kill a man and get paid for it at the same time…so why not use my right to do so?" #WilderBreazeale1,6938:53 PM – May 14, 2019 · Brooklyn, NY
I would think with an attitude such as this thug has, he should be banned from THE SPORT.
That is why boxing falls under the category of a sport and not a slaughter. Even in boxing there is a code of ethics.
For this fool information; that is if he can read.
Code of Ethics.
A code of ethics outlines the ethical principles that govern decisions and behavior at a company or organization. They give general outlines of how employees should behave, as well as specific guidance for handling issues like harassment, safety, and conflicts of interest.
I can't help but wonder what he teaches his kids???