NFL owners seem to be using the off season as an excuse to spend exorbitantly on luxury yachts.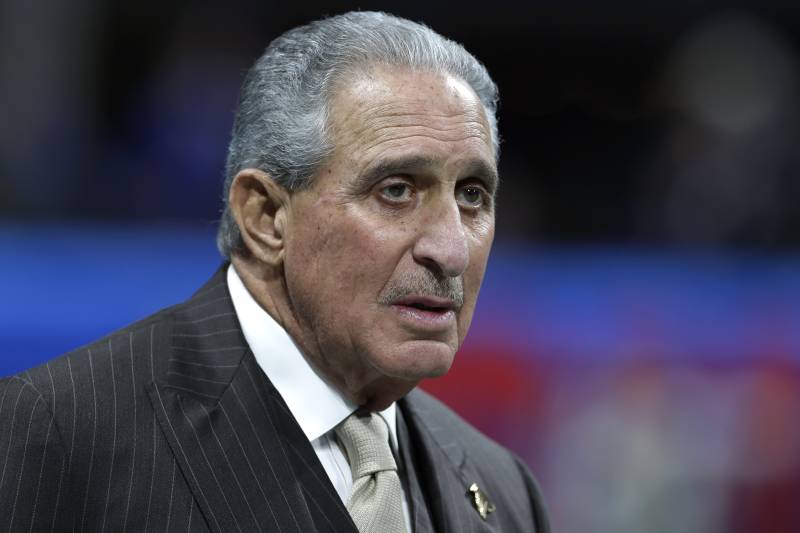 Doesn't your heart just bleed for these guys??
NFL owners seem to be using the off season as an excuse to spend exorbitantly on luxury yachts.
Atlanta Falcons owner Arthur Blank recently got in on the fun, per TMZ Sports. 
Blank reportedly purchased a 295-foot yacht for $180 million that he named DreAMBoat after himself. (His full name is Arthur M. Blank.)
His new yacht includes 11 cabins with enough room for 23 guests and a crew of 33.
Blank did his best to keep up in the yacht showdown that Dallas Cowboys owner Jerry Jones started in December. Jones' new 357-foot boat cost $250 million and includes two helipads, a gymnasium, a massage room, a steam room and a plunge pool.
Washington Redskins owner Dan Snyder coughed up around $100 million for his yacht. He made up for it by having an IMAX movie theater installed on the vessel along with four VIP suites and facilities for golf, basketball, volleyball and football.
For anyone hoping to get in on the fun of living like an NFL owner, all you have to do is become a billionaire. After that, the next step is figuring out what kind of yacht best suits your personality.  
It is no wonder the football moguls have no balls when it comes to controlling the anti-American kneelers. They need the $oldi for their toys. If they stood up to the disrespectful players and fired or benched them, they may have to get food stamps and go on welfare.
I really have nothing against wealthy people that enjoy the fruits of their labor, as a matter of fact I respect the ones that did it without selling drugs. What I don't care for are the people that have made their fortunes in the USA, enjoyed all of the freedoms this country has to offer, BUTT will not stand-up for it as they should. To them, it is all about  receiving and not giving back.
When is the first or last time anyone ever saw an owner buy a round for the stadium??? I know fellas, you can't afford it.
Beside COWARDS, god hates greedy people.