YOU GOTTA BE KIDDING
'Vagina Mohawks' Made An Appearance At New York Fashion Week
https://www.huffingtonpost.com/entry/vagina-mohawks-kaimin-new-york-fashion-week_us_5a871d02e4b00bc49f43c189
New York Fashion Week is always outrageous, and this season was no exception.
 With a robot escorting Irina Shayk out of a UFO at Philipp Plein, Flamin' Hot Cheetos making an appearance at Chromat and oversize Carmen Sandiego silhouettes showing up at Marc Jacobs, it was hard to pick just what look or moment stood out the most — until the Kaimin show on Feb. 12. 
The clothing line made headlines for showing "vagina mohawks" at its NYFW presentation. We'd try to explain it, but it's something you have to see for yourself.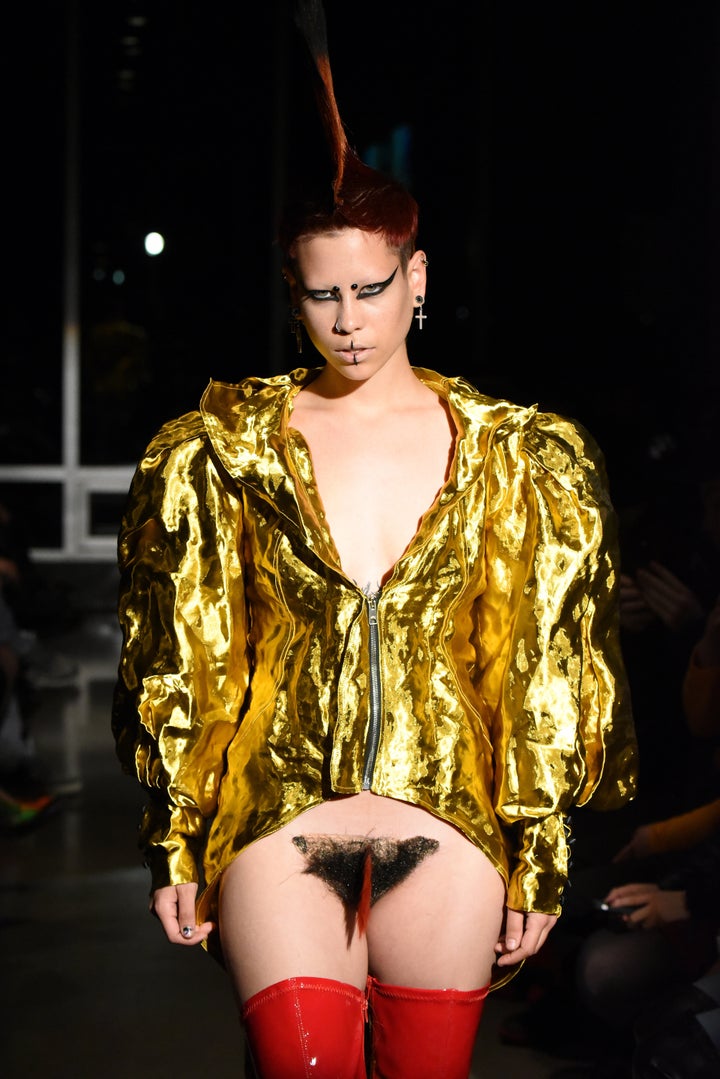 Take a quick read on how the justify their piggery.
The show's overall message was one of diversity and tolerance, which was reflected in the brand's casting choices, according to a press release.
"All differences, even if not fully understood or agreed with, should find tolerance; all creatures deserve room under the sun," the release said. "The main collection strives to reflect individual desire to transform and to become the best version of one's self, ultimately being proud of one's uniqueness." 
But the mohawks were there to make a represent a special statement about the vagina (the definition of which, for these purposes, includes external anatomy) in particular.
"Kaimin chose to represent diversity, uniqueness, and acceptance of individuality with the life-giving human vagina — which was alluded to in the artistic videos projected during the show and was emphasized by the mohawk on the runway," the release read. 
Is is possible these lunatics really believe their redicilous justifications??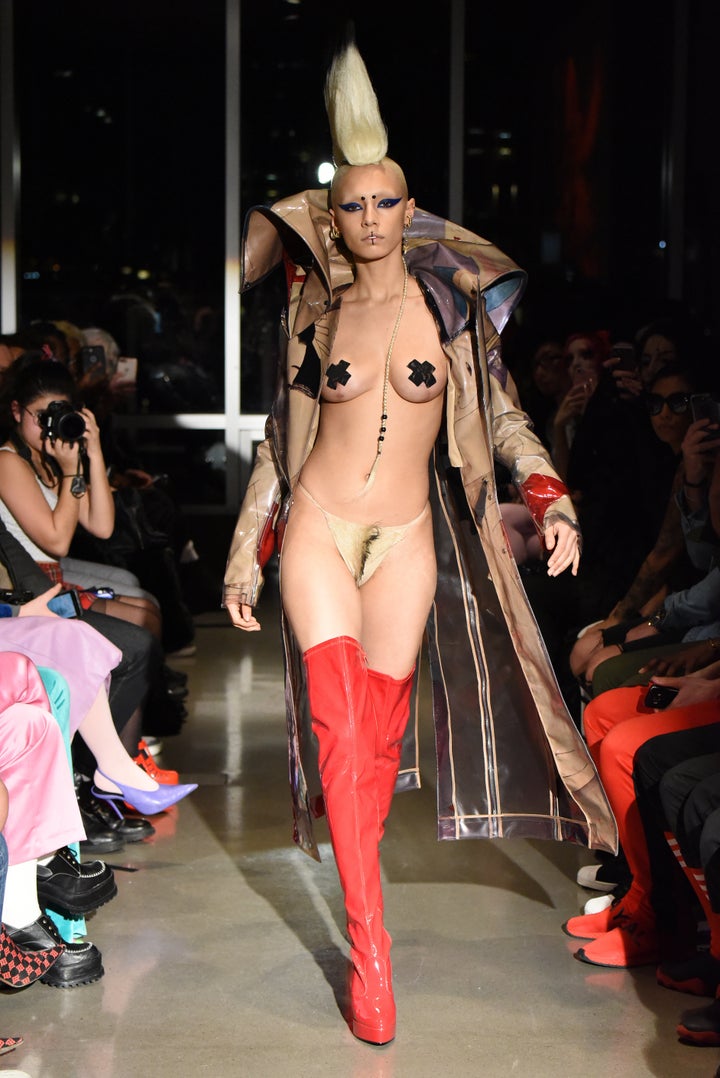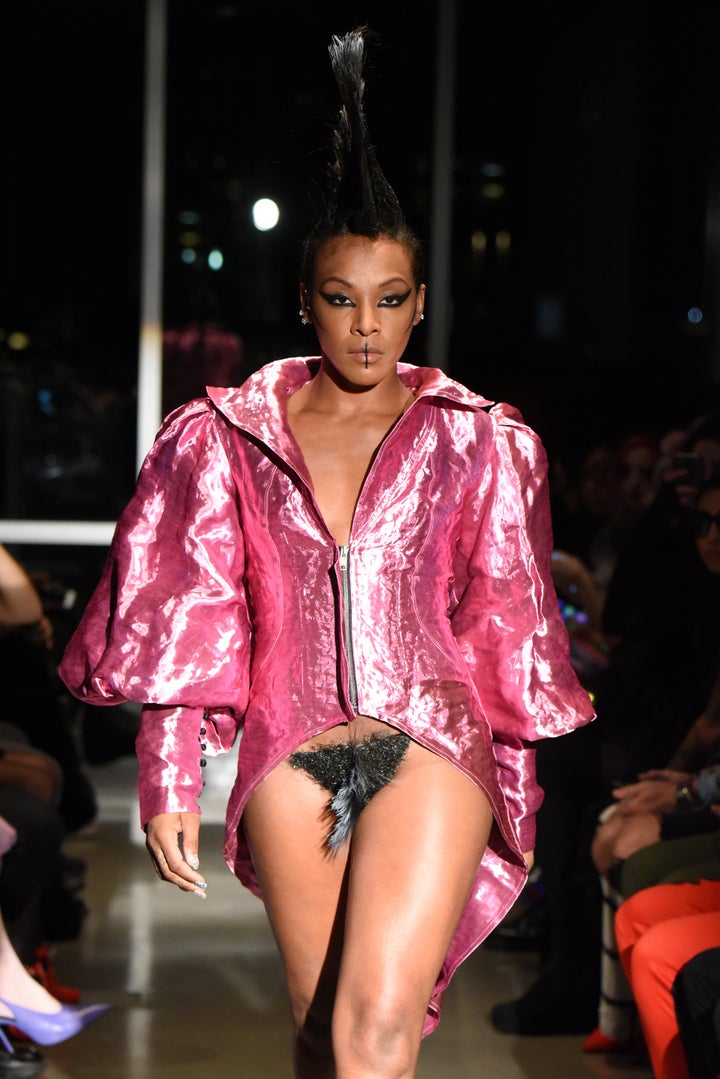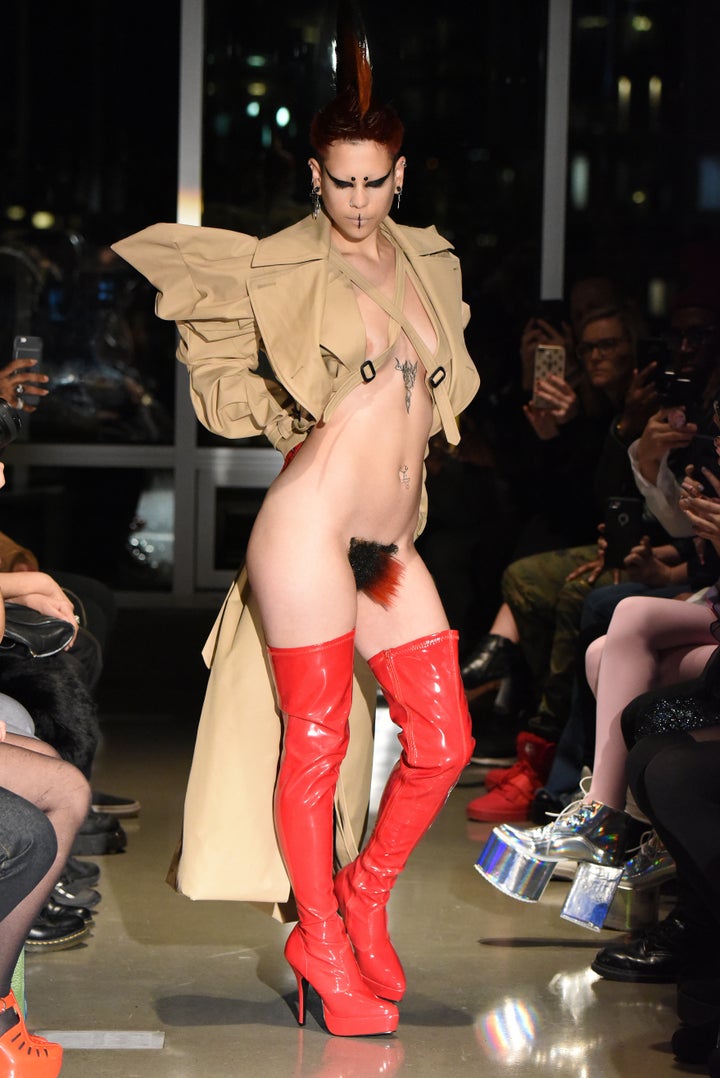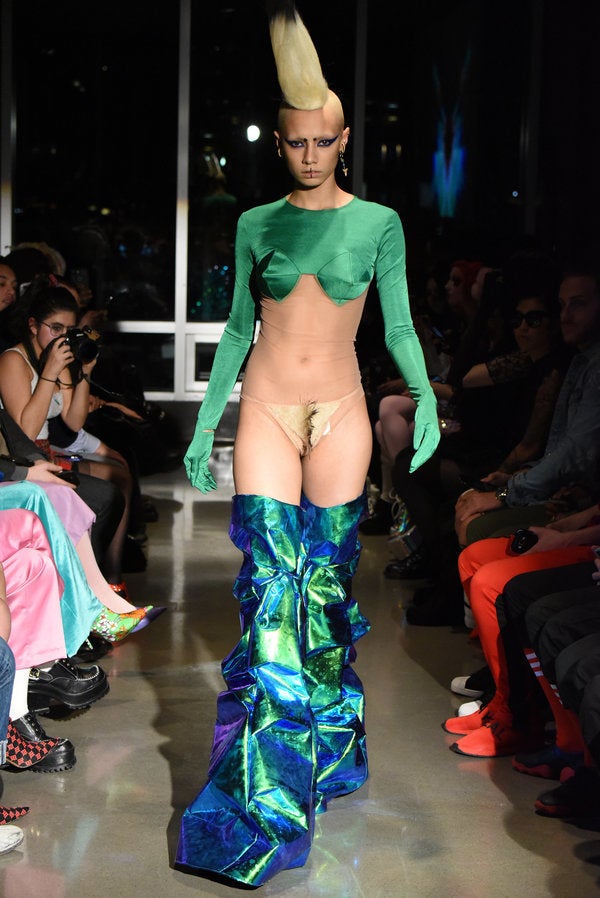 Folks; I don't look for this kind of trash news. I was checking my usual sources for news and ran across this trash on the Huffington Post website.
When presented with this kind of garbage, if they want to call it news, people in this country are asking  themselves; what the hell is wrong with our kids today?
When trash like this is made available to the public, young and old, and the applauding and degenerate news like Teen Vogue published about anal sex, I would suggest that they are a big part of the social problem.
Jul 7, 2017 – When it comes to your body, it's important that you have the facts. Being in the dark is not doing your sexual health or self-understanding any favors. With that sentiment in mind, we're here to lay it all out for you when it comes to anal sex. It's important that we talk about all kinds of sex because not everyone …
What more can be said??? Pure unadulterated filth!!!!!!